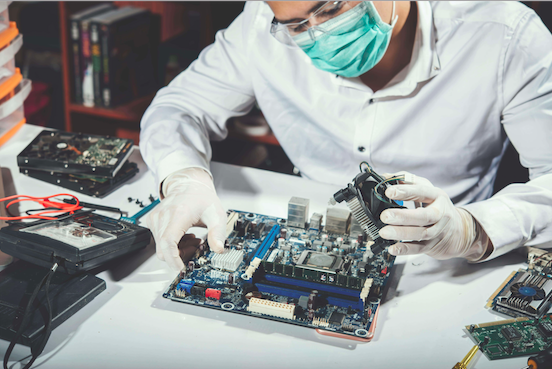 FRANÇAIS
Osela est un fabricant de solutions optiques laser pour la vision industrielle, les sciences de la vie et les applications de recherche et développement.
Notre équipe dynamique et expérimentée dans la conception de systèmes optiques et de sources laser innove constamment. Grâce à notre expertise et à nos différentes plateformes de produits, nous offrons à nos clients des solutions hautement compétitives, personnalisées et adaptées à des applications exigeantes.
--
ENGLISH
Osela is a manufacturer of optical laser solutions for machine vision, life science and research and development applications.
Our dynamic and experienced team in optical systems and laser source design is constantly innovating. Through our expertise and our various product platforms, we offer our customers highly competitive, customized solutions adapted to demanding applications.
1869 32nd Avenue, Lachine, Quebec, H8T 3J1
Ingénieur.e Spécialiste en Optique et Lasers / Engineer Specialist in Optics and Lasers
FRANÇAIS
Osela, un fabricant en pleine croissance de produits laser et de composants optiques, recherche un ingénieur spécialisé. Relevant du directeur de recherche et développement, vous participerez au développement et à la croissance de l'entreprise grâce à vos connaissances en optique, laser et photonique.
--
ENGLISH
Osela, a growing manufacturer of laser products and optical components, is looking for a specialized engineer. Reporting to the Director of Research and Development, you will participate in the development and growth of the company with your knowledge in optics, laser and photonics.
FRANÇAIS
-Optical design and component research;
-Development, validation of new concepts and realization of tests and assemblies in laboratory;
-Participate in production launches of new products;
FRANÇAIS
-Bac ou maîtrise en physique ou génie physique
-Expérience pertinente d'au minimum 2 ans en entreprise
-Excellente compréhension de l'optique physique
-Connaissance en optique non-linéaire un atout important
-Connaissance des logiciels Matlab et Zemax
-Habileté à réaliser des montages optiques de haute précision
-Débrouillardise et minutie
--
ENGLISH
-Bachelor's or Master's degree in physics or engineering physics
-Minimum 2 years of relevant experience in a company
-Excellent understanding of physical optics
-Knowledge of non-linear optics is an important asset
-Knowledge of Matlab and Zemax software
-Ability to perform high precision optical assemblies
-Resourcefulness and attention to detail
FRANÇAIS
Assurance dentaire
Frais médicaux
Assurance invalidité
Assurance salaire
Régime de retraite
Vacances payées pendant la période des fêtes
Transport public
Air conditionné
Journées de maladie
Formation continue
Parking et café gratuits
Environnement de travail propre, semblable à un laboratoire
Cotisation à l\'ordre des ingénieurs et formations remboursées
Mentorat à l\'interne
Activités sociales fréquentes (repas collectif, bbq d'été, bowling, party de Noël, concours de déguisements, etc.)
Horaire Flexible de jour et possibilité de télétravail

--
ENGLISH
Dental Insurance
Medical expenses
Disability Insurance
Salary Insurance
Pension Plan
Paid vacations during the holiday season
Public transportation
Air conditioning
Sick days
Continuing education
Free parking and coffee
Clean, lab-like work environment
Dues to the order of engineers and reimbursed training
In-House mentoring
Frequent social activities (collective meals, summer BBQs, bowling, Chrismas party, Halloween costume contests, etc)
Flexible daytime schedule and  possibility of working remote
Roxane Fortin (RH/HR)
514-631-2227 #221