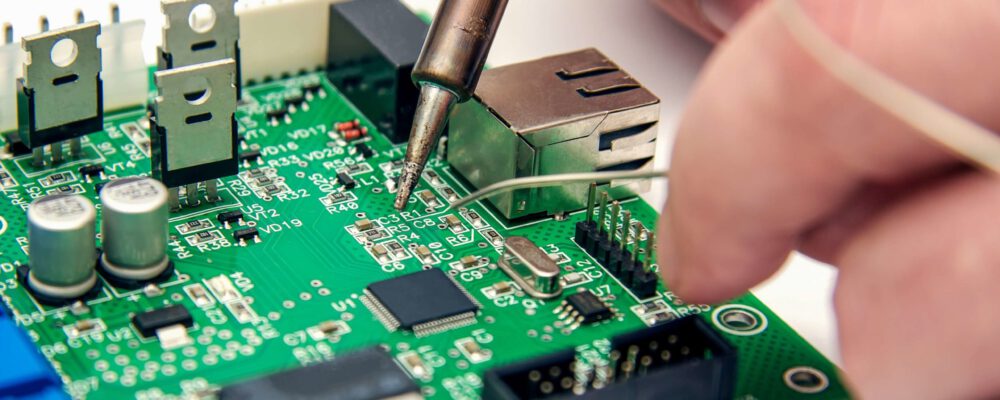 FRANÇAIS
Osela est un fabricant de solutions optiques laser pour la vision industrielle, les sciences de la vie et les applications de recherche et développement.
Notre équipe dynamique et expérimentée dans la conception de systèmes optiques et de sources laser innove constamment. Grâce à notre expertise et à nos différentes plateformes de produits, nous offrons à nos clients des solutions hautement compétitives, personnalisées et adaptées à des applications exigeantes.
--
ENGLISH
Osela is a manufacturer of optical laser solutions for machine vision, life science and research and development applications.
Our dynamic and experienced team in optical systems and laser source design is constantly innovating. Through our expertise and our various product platforms, we offer our customers highly competitive, customized solutions adapted to demanding applications.
1869 32nd Avenue, Lachine, Quebec, H8T 3J1, Canada
37.5 Hours/Week, Daytime schedule: Monday to Friday, 7AM to 3PM
Technicien.ne en assemblage électronique / Electronic component assembly technician
FRANÇAIS
Osela, un fabricant en pleine croissance de produits laser et de composants optiques, recherche un.e technicien.ne en assemblage électronique pour notre équipe de production.
Nous sommes actuellement à la recherche d'une personne qui souhaite faire ses preuves, se démarquer et commencer une carrière chez Osela. Il existe de grandes possibilités d'avancement car nous sommes une entreprise en pleine croissance.
--
ENGLISH
Osela, a growing manufacturer of laser products and optical components, is looking for a electronic assembly technician for our production team.
We are currently looking for someone who wants to prove themselves, stand out and start a career with Osela. There are great opportunities for advancement as we are a growing company.
FRANÇAIS
-Assembler et modifier des cartes électroniques
-Souder des composants électroniques à l'aide d'un fer à souder manuel.
-Etamer et installer de petits fils ou câbles sur des cartes électroniques.
Coller des micro-composants à l'aide de colles spécialisées.
-Assembler des composants mécaniques et optiques
ENGLISH
-Assemble and modify electronic boards
-Solder electronic components with a manual soldering iron
-Tin and install small wires or cables on PCBs
-Glue micro components with specialized glues
-Assemble mechanical and optical components
FRANÇAIS
Vous devez maîtriser la soudure SMT (montage en surface) et/ou THT (trous traversants).
-Expérience de l'assemblage de composants électroniques montés en surface avec un fer à souder (sous une loupe ou un microscope).
-Expérience dans la fabrication de produits électroniques
-Bonne maîtrise de la langue française
-Capacité à manipuler de très petits composants
-Grande attention aux détails
ENGLISH
You must be proficient in SMT (surface mount) and/or THT (through hole) soldering
-Experience with surface mount electronics assembly with a soldering iron (under a magnifying glass or microscope)
-Experience in electronics manufacturing
-Good command of the French language
-Ability to handle very small components
-High attention to detail
FRANÇAIS
Assurance dentaire
Frais médicaux
Assurance invalidité
Assurance salaire
Régime de retraite
Vacances payées pendant la période des fêtes
Transport public
Air conditionné
Journées de maladie
Formation continue
Parking et café gratuits
Environnement de travail propre, semblable à un laboratoire
--
ENGLISH
Dental Insurance
Medical expenses
Disability Insurance
Salary Insurance
Pension Plan
Paid vacations during the holiday season
Public transportation
Air conditioning
Sick days
Continuing education
Free parking and coffee
Clean, lab-like work environment
Roxane Fortin (RH/HR)
514-631-2227 #221