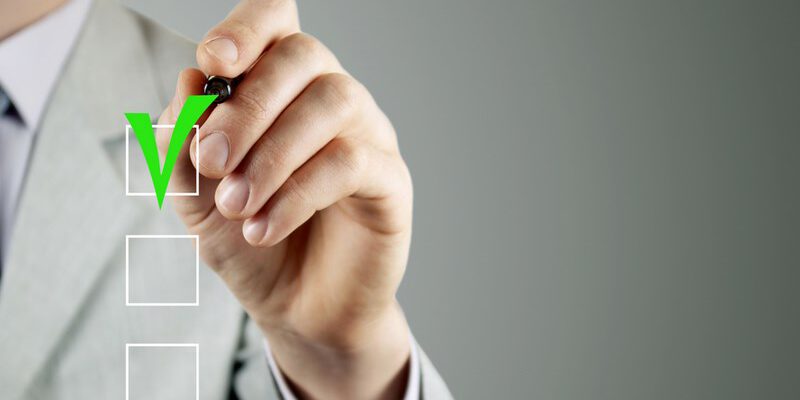 FRANÇAIS
Osela est un fabricant de solutions optiques laser pour la vision industrielle, les sciences de la vie et les applications de recherche et développement.
Notre équipe dynamique et expérimentée dans la conception de systèmes optiques et de sources laser innove constamment. Grâce à notre expertise et à nos différentes plateformes de produits, nous offrons à nos clients des solutions hautement compétitives, personnalisées et adaptées à des applications exigeantes.
--
ENGLISH
Osela is a manufacturer of optical laser solutions for machine vision, life science and research and development applications.
Our dynamic and experienced team in optical systems and laser source design is constantly innovating. Through our expertise and our various product platforms, we offer our customers highly competitive, customized solutions adapted to demanding applications.
1869 32nd Avenue, Lachine, Quebec, H8T3J1, Canada
Ingénieur.e qualité / Quality engineer
FRANÇAIS
Osela, un fabricant en pleine croissance de produits laser et de composants optiques, recherche un ingénieur qualité.
Nous sommes actuellement à la recherche d'une personne qui souhaite faire ses preuves, se démarquer et commencer une carrière chez Osela. Il existe de grandes possibilités d'avancement car nous sommes une entreprise en pleine croissance.
--
ENGLISH
Osela, a growing manufacturer of laser products and optical components, is looking for a quality engineer.
We are currently looking for someone who wants to prove themselves, stand out and start a career with Osela. There are great opportunities for advancement as we are a growing company.
FRANÇAIS
Sous la responsabilité du directeur de la qualité, l'ingénieur qualité sera chargé de soutenir et de développer le système et les plans de gestion de la qualité ainsi que les activités d'amélioration de la qualité.
Assurance de la qualité
- Participer à la création et à la maintenance des documents qualité (processus, procédures, enregistrements, formulaires, dessins contrôlés) ;
- Effectuer des audits de qualité internes et mettre en œuvre des actions correctives si nécessaire, avec l'aide des départements concernés ;
- Traiter les non-conformités des pièces achetées ou modifiées ;
- Effectuer l'étalonnage des équipements internes ;
- Assurer le suivi de l'avancement des actions correctives internes ;
- Gérer l'amélioration continue ;
- Soutenir le processus de retour des clients.
Soutien à la production
- Rédiger et maintenir les lignes de fabrication (procédures) ;
- Former les employés aux procédures de fabrication.
Configuration de nouveaux produits
- Soutenir la configuration des produits pour la définition du plan de fabrication ;
- Gérer l'acquisition de nouveaux outils pour la configuration de nouveaux produits ;
- Soutenir l'ingénierie dans le transfert des changements aux familles de produits.
--
ENGLISH
Reporting to the Quality Manager, the Quality Engineer will be responsible for supporting and developing the quality management system and plans as well as quality improvement activities.
Quality Assurance
- Participate in the creation and maintenance of quality documents (processes, procedures, records, forms, controlled drawings);
- Perform internal quality audits and implement corrective actions as needed, with the help of the affected departments;
- Process non-conformances of purchased or modified parts;
- Perform calibration of internal equipment;
- Follow-up on the progress of internal corrective actions;
- Manage continuous improvement;
- Support the customer return process.
Production support
- Write and maintain manufacturing lines (procedures);
- Train employees on manufacturing procedures.
Configuration of new products
- Support the configuration of products for the definition of the manufacturing plan;
- Manage the procurement of new tooling for new product configurations;
- Support engineering in the transfer of changes to product families.
FRANÇAIS
- Bonne connaissance du processus de production ;
- Baccalauréat en ingénierie et 3 à 5 ans d'expérience pertinente ;
- Aptitudes à la résolution de problèmes ;
- Compréhension approfondie des procédures de fabrication ;
- Bonne connaissance du processus de production ;
- Baccalauréat en ingénierie et expérience pertinente ;
- Compétences en matière de résolution de problèmes ;
- Compréhension approfondie des procédures de fabrication ;
--
ENGLISH
- Good knowledge of the production process;
- Bachelor's degree in engineering and 3 to 5 years of relevant experience;
- Problem solving skills;
- Thorough understanding of manufacturing procedures;
- Good knowledge of the production process;
- Bachelor's degree in engineering and relevant experience;
- Problem solving skills;
- Thorough understanding of manufacturing procedures;
Roxane Fortin (RH/HR)
514-631-2227 #221